Bones was O.K.

Gilmore Girls was better and Alexis Bleidel finally spoke her native spanish, she's Mexican.

Supernatural was fine, but the dead girls tombstone said Jan. 24 1984-Nov. 02 2005, hmmm.... she died in the future.

Law & Order: SVU :Demons
Meloni's character gets even creepier then last year, also Robert Patrick was great.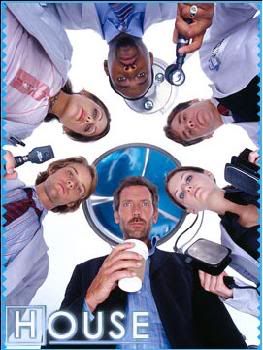 House was the best.
In "Autopsy" a 9 year-old dying girl gives everyone a little hope. Just like the Mad TV sketch the find something wrong with her that they fixed but something else is wrong so they must kill her to save.
The fact that the Australian guy kisses the little girl was enough to hold my scattered mind.
Also they gave the girl some tickets to the American Museum of Natural History which I also have was kinda cool.

My Name Is Earl: Pilot
A loser must change his life to get good things in life. Not bad Jaime Pressly was better then expected she stole the show and I like Earl's laid back attitude.